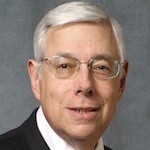 Have the rules changed? Is financial planning too complicated? Is financial security too remote? We don't think so!
Alan E. Gorlick is an experienced financial professional and educator. He is known for explaining complex financial concepts, providing personalized attention, and applying financial theory to the real world. His academic research focuses on risk management.
Consider this web site as a resource to help you manage the risks embodied in a full range of financial planning, especially the dozen highlighted below:
Investing for the Long Term
Retirement Planning
Retirement Income
Wealth Preservation
Wealth Transfer
Dental Insurance
Life Insurance
Long Term Care Insurance
Disability Insurance
401(k) Contributions if You Are Disabled
Social Security
Medicare
College Savings


Be sure to add our site to your list of "favorites" in your Internet browser. We frequently update our information, and we wouldn't want you to miss any developments in the area of personal finance.